Since 2006 we have built a reputation for selling top quality go-karts at very affordable prices. A friendly, professional service with excellent technical advice and back-up support when needed. We believe customer satisfaction comes first!
In today's fast paced life, family time is precious. Our philosophy is to offer you the best quality product at the best possible price – a products to be enjoyed by the whole family. We maintain a hands-on approach, driven by passion and professionalism. Shortly you'll be a Tonaro Go-kart fan too.
While the Tonaro brand is firmly established in South Africa, our Go-Karts are also a very familiar brand in Asia and Australasia – their high quality workmanship, as well as excellent product standards make them universally popular, no matter where you live.
We achieve service excellence by providing a full service to those seeking go-karting thrills and adventures. Our go-karts are ideal adrenalin pumping action rides ideal for plots, small holdings, farms, open fields, reserves, or even in larger private urban properties.
How we do, what we do!
We continually develop improve our product in close collaboration with the manufacturer of our quality go-karts to provide our customers with a quality, reliability and after-sales support – the standard you can expect from each Tonaro Go-Kart that leaves our warehouse.'
We offer sound sales advice and an unconditional after-sales and support service. The feedback from our long list of happy – any returning customers – are testimony of this promise.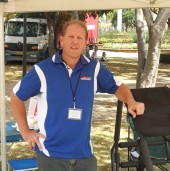 Dean Robertson
Dean – 082 602 0107
SALES@TONARO.CO.ZA
Stephen Robertson
Stephen – 082 213 1430
STEPHEN@TONARO.CO.ZA